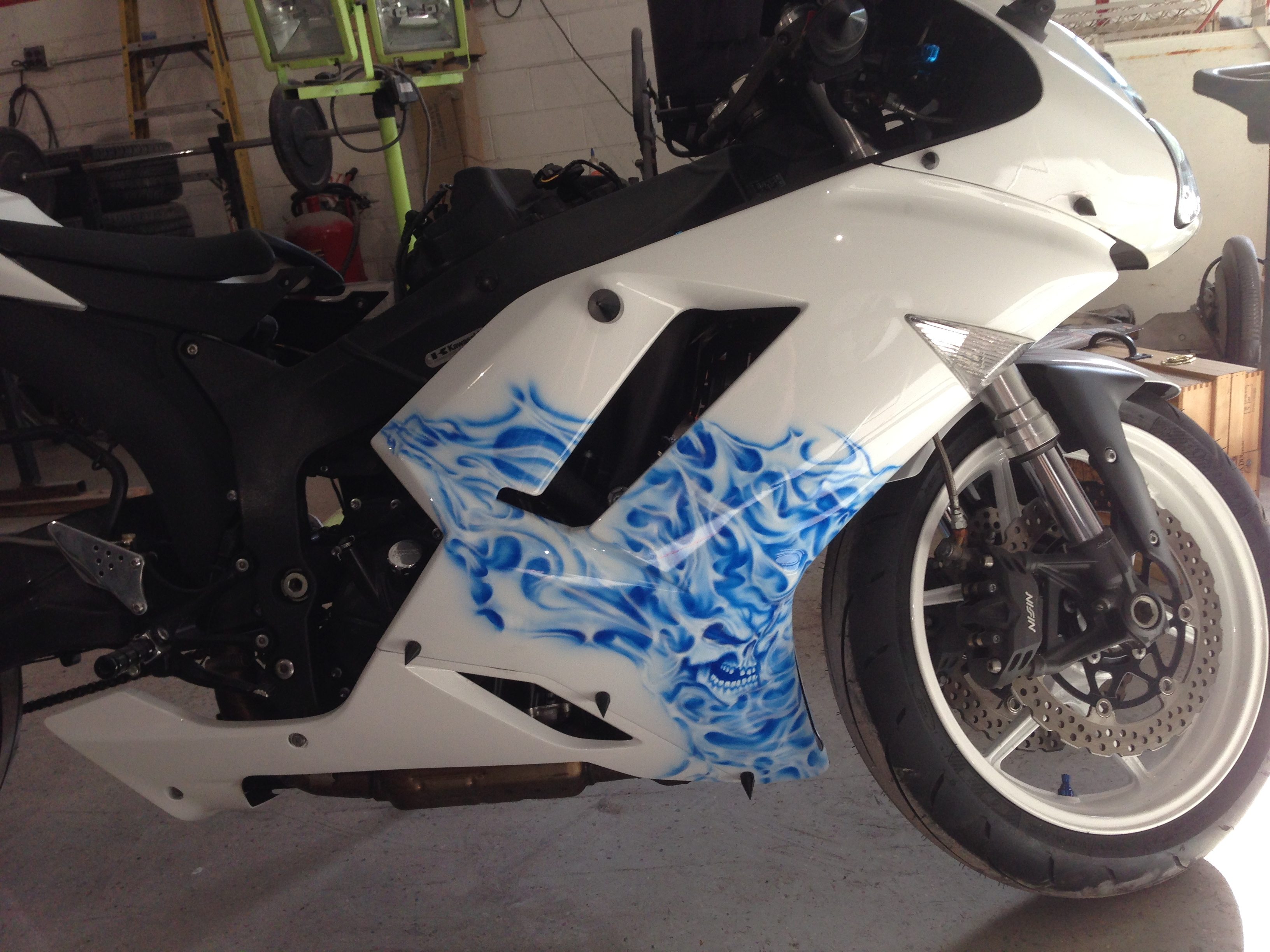 From choppers to Harleys, sport bikes to cruisers and dirt bikes, JT Airbrush & Art Design can take care of them all. Specializing in tanks, fenders, fairing, bags, and cowls, airbrush artist Jeff Simon (JT) can customize your bike, taking it from factory mainstream to bad-ass.
Owner and artist at JT Airbrush Art & Design, JT's artistic versatility makes it possible for him to take your vision and make it a reality. Motorcycle airbrushing is a unique skill that not all airbrush artists can handle. JT's proven track record working with bikes will make you confident that he can get the job done. In fact, there is nobody in the region who can custom paint your motorcycle like JT can.  JT only uses top quality paints and clear coats, which make him one of the most trusted experts in the country.
Recently made popular by television shows, motorcycle airbrushing has actually been around long before reality TV.  The art of airbrushing allows an artist to create incomparable dimension and realism.  Nothing makes a motorcycle look more custom than a stellar airbrush job done by a true professional, like JT.
Each and every job that is brought to JT Airbrush Art & Design is worked on solely by JT. This means that he can personally guarantee your satisfaction, ensuring that every detail is tended to throughout the design process. No customer leaves dissatisfied. When you trust JT with your motorcycle's customization you are trusting that you will get exactly what you wanted, when you wanted.
Don't live in the area? No problem. JT Airbrush Art & Design will arrange to have your parts shipped, making it possible for your bike to get custom painted no matter where you live.
For questions about motorcycle airbrushing and customization get in touch with JT Airbrush Art & Design today. JT will get back to you directly as soon as possible.