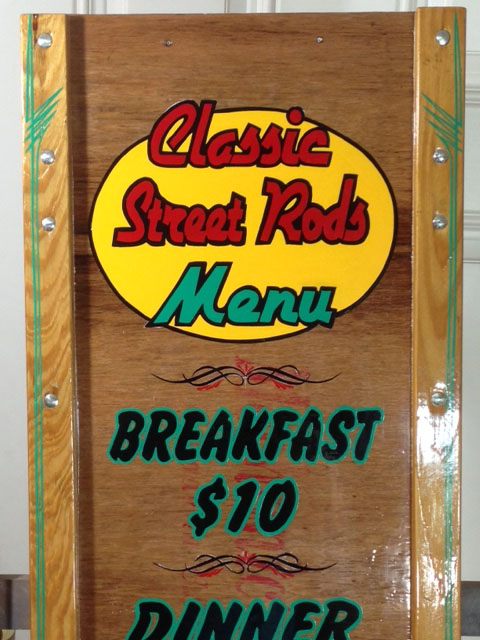 JT Airbrush Art and Design provides the best custom painted lettering service on Long Island, New York. We can hand paint lettering on your motorcycle, car, truck, bicycle and more! You can count on JT Airbrush to provide quality lettering services at a reasonable price. JT is an expert and artistic technician who will work with you to provide top notch lettering services that you will love. Jeff Simon of JT Airbrush works meticulously to design and hand paint lettering that you will amaze you!
Looking for JT to do some on-site lettering? Get in touch to discuss your needs.  Hand painted lettering goes hand in hand with JT's killer pinstriping service. JT's Long Island hand painted lettering services are the culmination of many years of practice and formal training.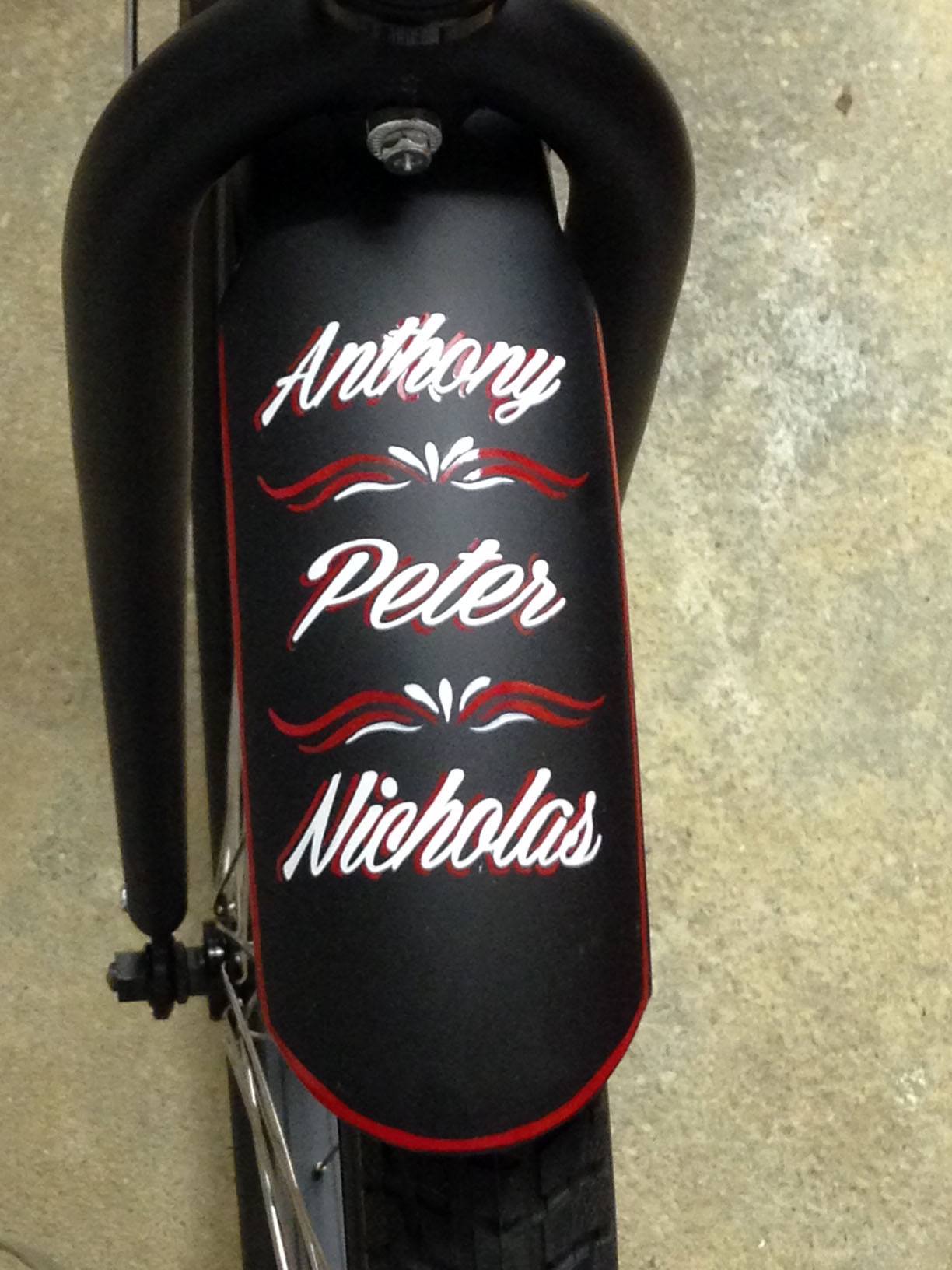 The advantage of hand paint lettering is that it gives a more customized and original look compared to vinyl. Vinyl lettering and stickers are not nearly as durable as hand painted lettering. Hand painted letters will far outlast vinyl, making it more cost effective. Lettering, hand painted by JT Airbrush, is made to look elegant, beautiful and long lasting. They are designed to give your vehicle or business a unique identity. A signature all your own! Our hand painted lettering can be applied to, cars, trucks, helmets, boats, motorcycles, tire covers, surf boards, skate boards, guitars, and more!
For questions about hand painted lettering, get in touch with JT Airbrush & Art Design today. JT will get back to you directly as soon as possible.