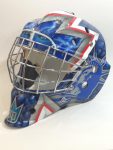 Serious about hockey? Whether you're an amateur, college level, or professional, JT Airbrush Art & Design can create a custom painted goalie mask, making you stand out even before you hit the ice. Artist and owner Jeff Simon (JT) is one of the nation's leading goalie mask painters. His ability to take your vision and bring it to life is one of the reasons that customers come back to his shop again and again.
From team logos to custom visions, you can be confident that JT Airbrush & Art Design will take your goalie mask from boring to bad-ass.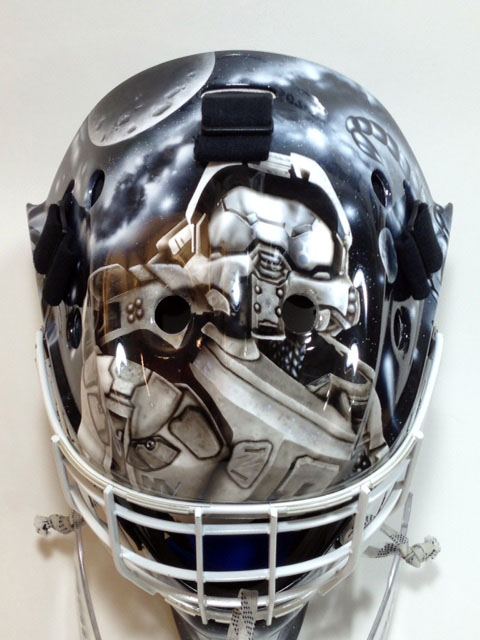 One of the top goalie mask painters, JT's reputation brings goalies from across the world to his studio.  Painting your goalie mask is one of the best ways to project your personality and provide a unique presentation all your own.
When airbrushing your goalie mask, JT will take into consideration all of the important factors, including your team's colors, history, and your unique style. Whether your design takes JT into a land of fantasy or old-school designs, your finished mask will be cohesive, flowing seamlessly from one side to the next.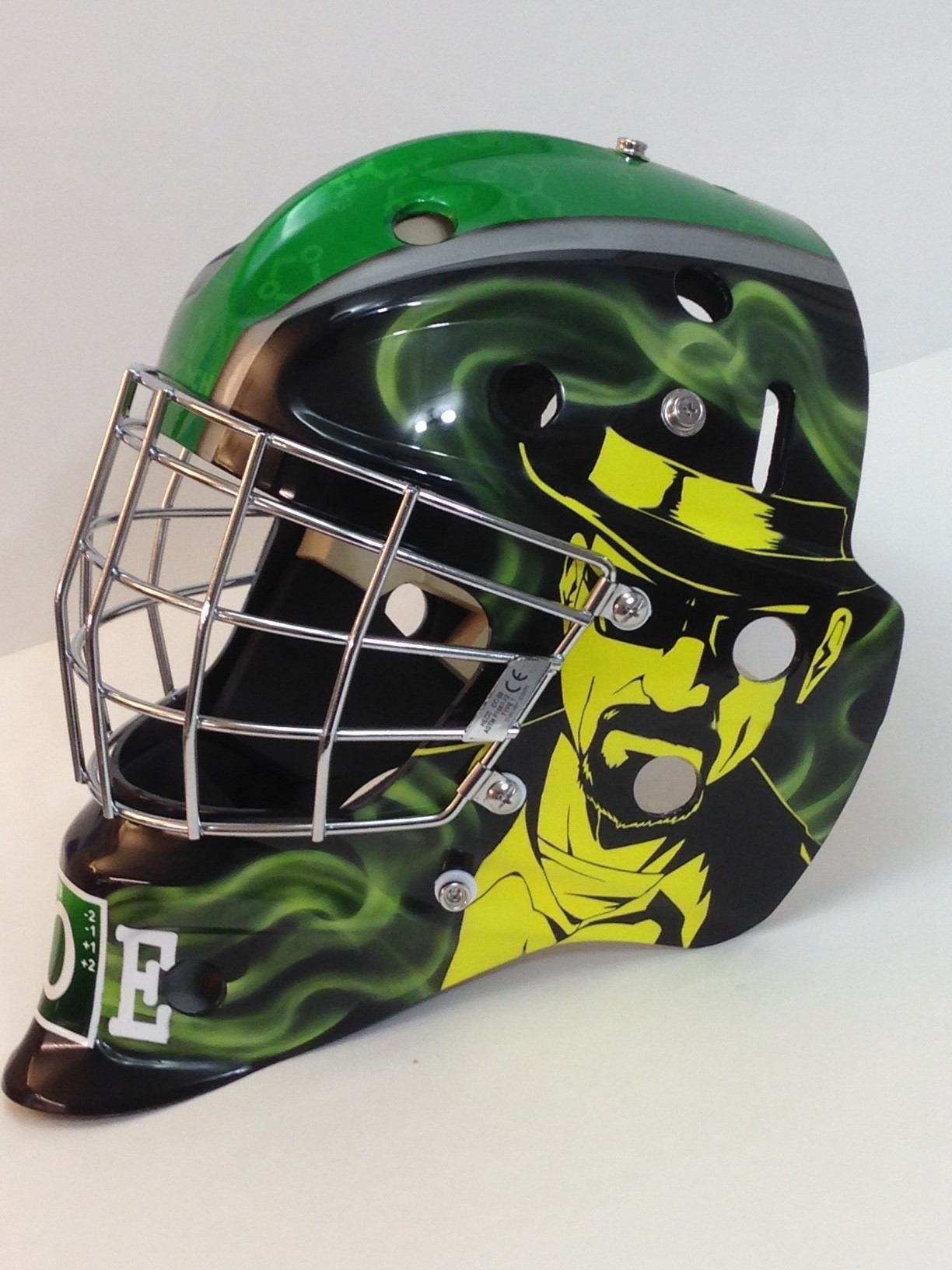 Each and every job that is brought to JT Airbrush Art & Design is worked on solely by JT. This means that he can personally guarantee your satisfaction, ensuring that every detail is tended to throughout the design process. No customer leaves dissatisfied. No piece of your design is forgotten or misinterpreted. When you trust JT with the customization of your goalie mask you are trusting that you will get exactly what you wanted, when you wanted.
Bring out your inner bad-ass this season with a new, custom painted goalie mask.
Don't live in the area? No problem. JT Airbrush Art & Design will arrange shipping, making it possible for you to have your goalie mask painted, no matter where you live.
For questions about goalie mask airbrushing and customization get in touch with JT Airbrush Art & Design today.  JT will get back to you directly, as soon as possible.